| | | |
| --- | --- | --- |
| Leyland P76 Owners 2007 | Engine | |
Engine Scraper
Information obtained from Ebay
---
Many thanks to MGB enthusiast Daryl Naskale for lending us a an engine to develop this pattern!
As the engine rotates, engine oil is not thrown off but instead sucked into a tornadic windage cloud around the crank and rods: the horsepower that is required to move and move through that oil is significant.
The scraper strips away that cloud by coming close to – but not touching – the spinning crank and connecting rods and this frees up that internally consumed horsepower.
Remember that as you accelerate, brake, go up and down hills, and turn your vehicle even more oil is whipped up and power lost; stock engine output is determined from a static test so the scraper will help restore that lost power ASAP! In highly tuned engines, too much oil splashed on the cylinder walls can overwhelm the piston rings and thereby be introduced to the air/fuel charge.
This contamination will lower the effective octane rating of the fuel and can lead to detonation. Lastly, a crank scraper can improve your fuel efficiency. (If you can resist the urge to put the pedal to the metal!)
This is well-proven technology that has been used with great success in small and large displacement high-performance street and racing engines for decades.
In fact, we just completed an updated scraper design for a 1965 Pontiac 389 -- this is an OEM engine that utilized a crank scraper in the form of louvers cut into the side of its windage tray -- that's 38 years ago folks.
The scraper simply bolts in place in between the block and oil pan.
Some minor clearancing might be required which can be accomplished with a simple hand tool like a good metal file (the mild steel is easy to work with).
Each scraper is made to order so please allow ten business days for fabrication from the date that payment is received. That being said, we now have a CNC cutter which has allowed us to ship most orders within a day or two.
Shipping cost will be $9.85 which includes insurance, within the USA only. International shipping cost by Air Parcel Post is a flat $15.00.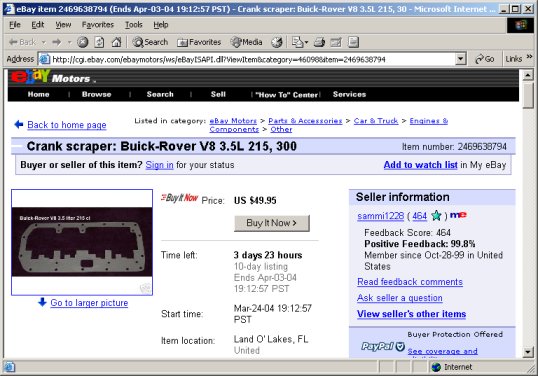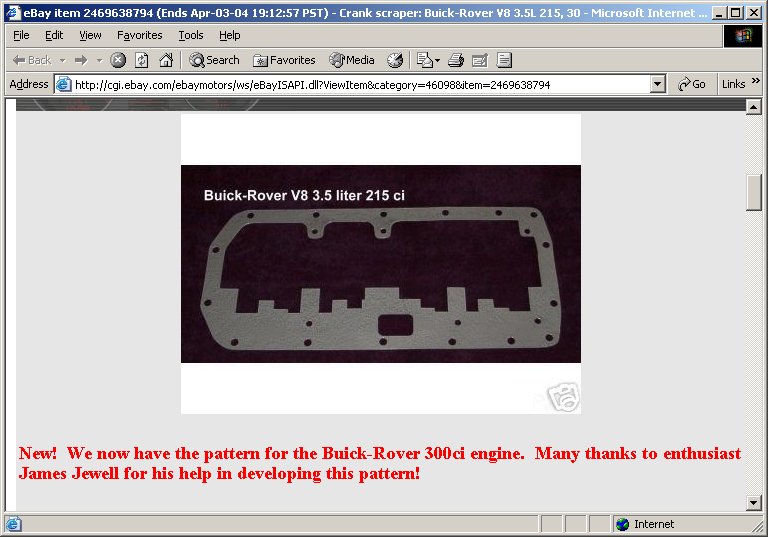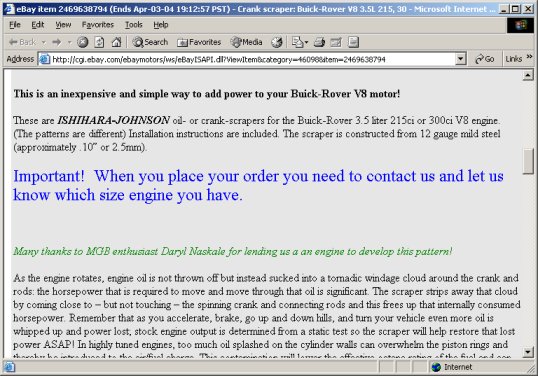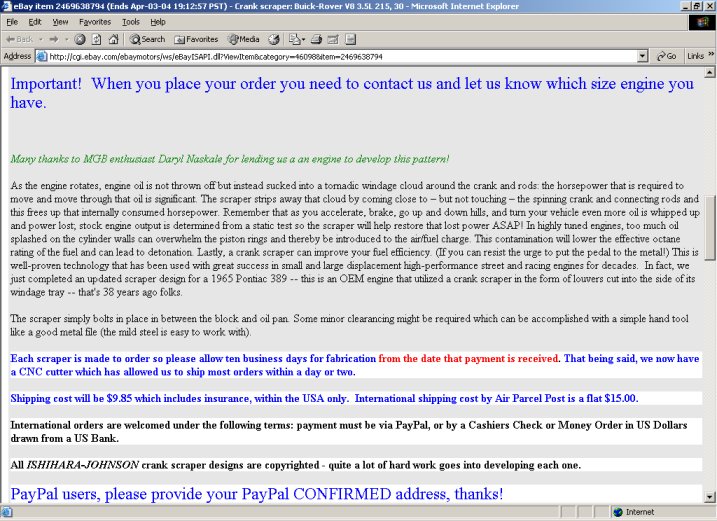 ---