Alan Toft
Vacation From Canada
---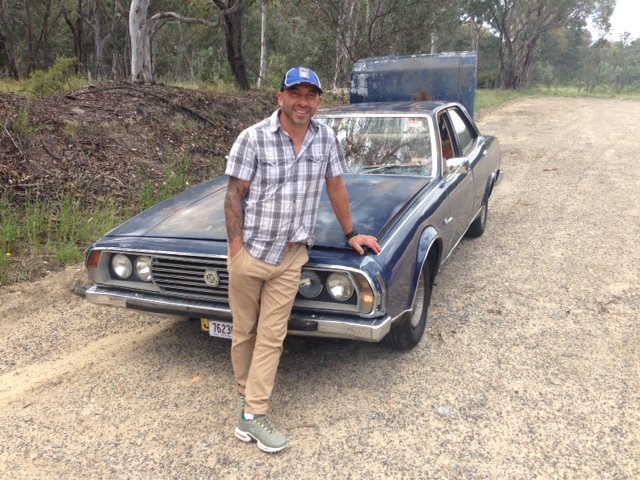 I'm on vacation from Canada and had a motorcycle ride out to Bathurst from Sydney.
So I'm riding this little Kawasaki Ninja 300 down from Capertee to Lithgow yesterday and I see this P76 off to the side of the road.
My son couldn't understand why I had to go back to see this car!!
Julian and his wife seemed amazed that I had to stop!!
I explain that I love all things Leyland and I say that I have a friend in Melbourne with an immaculate P76 the same colour except that the lower half is grey/silver.
He says 'what's his name?' I say 'Robert Bothwell' and he says 'I saw him last week'.
Then I say 'I have another friend, Roger Allan Foy, who was deeply involved in the design of the P76 and brought early P76's over to Longbridge in 1974 when I was working there (not that I saw them but I did see Austin Kimberleys and Austin 1800 Utes at Longbridge!)
He has a prototype Austin Freeway and his son Graham brought this lovely green Force 7 over for me to see'.
He says 'I saw Graham 2 weeks ago'!1
What is the chance of this encounter?
You couldn't make this up!
Great to meet you, Julian!!
From Facebook Dec 2017 - BMC - Leyland Car Club Australia
---