| | | |
| --- | --- | --- |
| | Leyland Car Owners Australia and New Zealand | |
Cars and equipment
For Sale
---
Item # 1

P76 Cars and Parts

Date 13th July, 2005

I have set up a "simple" site for Graemes cars and spares .
There is a LOT of stuff buried in his shed and I dont know if he
even knows whats actually there .He has not mentioned fixed
prices but hopes to get rid of all the spares together . Where we
live it is easy access for heavy vehicles I.E Tilt trays , vehicle
carriers and within 400 yards of the Pacific Highway.
Hope this helps.
Many thanks ,
John Holt,,,,,
---
Item # 2

P Plates

29th March, 2004

Forsale Queensland Rego Plates
Price $3000.00 ono
Contact Ron
Phone 07 41542480
---
Item # 3

P76 Parts forsale

Date 13th July, 2005

2 x front struts (incl springs and stub axles) $75 pair
4 x Targa Florio mag wheels without caps $200
2 x V8 heads fully recon $600 pair
1 x V8 VRS gasket set $160
Anything I can sell would be greatly appreciated, these things are gathering dust (figuratively speaking) in my shed.
Regards
Brent Haines
42 Woodlands Ave Camira 4300
07 3288 2644
0419 448460
bhaines1@acenet.net.au
---
Item # 4

Historic Leyland P76 Targa Racer Sold Nov, 2005

Jun, 2005

Hi,
I have a Historic Leyland P76 Targa Racer For Sale


I have an ad running in www.carsales.com
To view the car call Cliff in Tamborine (Qld) has the car (0418877264).
Chok Dee,
---
Item # 5

Leyland Marina

Restorers project

4th Oct, 2004

I have a Leyland marina coupe which I have started to restore (my second restore) I have had it striped back to bear metal and have resprayed it in British racing green.(a rolling shell with lots of parts) un fortunately my project has to be sold due to where I have stored will be gone soon . can your club help me out. Regards Paul Borthwick contact Ph 0421 883 169 or my email address p.borthwick@optusnet.com.au

Check out the full story
---
---
Item # 7

Marina Panel Van (Rare)

18th March , 2002

Special--- Leyland Marina Van (7 cwt) ---- Special (photos)
Withdrawn from Sale
---
---
Item # 9

Selection of Vehicles

Oct, 2005

1931 Model A Fire Engine, 4 speed box, will run 45 mph Left /h drive, Top untit only one in Australia complete with special adapted trailer.
On club plates (not transferable). $48,000 o.n.o.
1973 Leyland P76 delux, minus motor, straight body, needs total restoration.
$300.00
1973 P76 Super V/8 complete, straight body, needs total restoration.
$600.00
1973 P76 Super V/8 bucket seats, one owner with papers, only TLC needed
$3,000.00 o.n.o
Michael modela@bigpond.com
0428 421 039 or 02 69 421 039
---
Item # 10

Morris Marina 4

8th Feb, 2005

The Marina is a 4 door 4 cylinder 4 speed Super colour is Tan with bone interior
Build date is 4/73 Compliance plate details 024A42S2M141086
Front and rear brakes have been done up, and 4 new tyres
the interior is fair and has seat covers.
Registered till March 2005
The car is a second owner. All book work is available.
Photos are coming
Asking price is $1400
Fred's phone number is 07 3277 9821 or Mobile 0407586576
---
Item # 11

Morris Marina Parts Sold Nov, 2005

8th Feb, 2005

Hi everyone I have a complete Morris Marina that was on the road up till the 5th Feb, but I would like to wreck it.
The motor is not burning oil, 4 speed gear box is fine and diff is good.
All the other item like trim, seats and body panels are fair to good condition, etc.
I also have a number of other Marina parts both for Leyland and Morris for sale as well.
Please contact me after hours on 07 33140058 or email me yowee.
Take the car away for $500 NOW!!!!!! or wait for bits to come off
To see the car go to yowee's Car
---
Item # 12

Victoria - Parts for Sale

5th May, 2004

Vic. Parts for Sale.

Doors 'bold as brass' no rust $50 each white bonnet and boot lids e.c. best offer.
Black interior excellent condition from super, re-trimmed where necesary, fixed bucket seats $250
Six cylinder diff drum to drum 90,000 miles $100
Ring Michael on 03 97294005 or or email mclarke6@ozemail.com.au
---
Item # 13

Turbo 700R4

29th Oct, 2004

I am selling the Turbo 700R4 and all the adaptor kit and
cables and T-bar shifter and tailshaft yoke etc,etc.
It has done very little work since being fully
rebuilt, plus is full of hi performance goodies.
So if any one is interested they can ring me on
0407-391-948 or home phone
08-8281-1810................
Anton
---
Item # 14

Deluxe Six

Sold May 2005

20th Jan, 2005




White 6cyl 3 speed column shift with Imp Leather seats (front bucket), country car, towbar, manufactured Nov 1973 in excellent condition.
Travelled 104,000 miles approx. Registered to June 2005. Back brakes had to be overhaul for rego.
Asking $2000.00 ONO (19th Jan, 2005)
Contact John Cook @ Tamworth
---
Item # 15

P76 V8 Executive Sold as of 9th June, 2005

South Australia

Tue, 31 May 2005

Our P76 V8 Executive is up for sale as a complete car now, the last time I wrote to you is was for sale as a rolling chassis, as I don't want the motor anymore it is availble with the car so the asking price is $1000.
I must say that the car is not drivable and probably doesn't start as it's being sitting for sometime in our yard so if someone wants it they must bring a trailer it is complete although some parts have been removed they are in the boot, this car must go as I need the room to put a Ford wagon in it's place so we can keep our own Ford wagon going using the new car.
So please let all P76 club members around Oz know it's up for sale and we need to have it move as soon as possible and asking price is $1000.
Regards
---
Item # 16

Leyland P76 (V8 and Six)

31st March 2003 Contact Earl Oct, 2005 awaiting reply

Earl has two P76s for sale in Northern NSW at Glenn Innis. The local contact is Peter Hogan (mechanic) 02 67326670

1. 1973 Deluxe 3 speed manual 6-cyl in fair condition. Envey Green/ Aspen Green with dark interior (brown maybe) bench front seat
2. 197? V8 in poor condition country cream

Earl will

take offers

on the cars.

Please contact Earl Chaffey and his phone number is (07) 4723 7785, Townsville.

Information supplied by email from: "Lisha Kayrooz"
---
Item # 17

Marina's for Sale

June 3rd

A yellow 4 door 1974 marina in resonable nick all I'm asking for it is $200
also
I have another 1973 4 door model to wreck.
---
---
Item # 19

Wiper Conversion for P76

25th June 2003


Garth has done a neat conversion using the P76 wiper switch and has variable speed.
---
Item # 20

Decal for P76

$30.00

Date: Wed, 01 Jun 2005

The set of 5 decals are now available.
You get the "Buyer Protection Plan" double sided Windscreen decal
" I'm Driving the Car of the Year" Rear Window decal
"OK Panel paint OK " Quality Engine bay decal
" Radiator warning" Chrome decal
"Power Discs" Auto Brake pedal decal
Correct placement letter and measurements are included with each set but as I have seen assembly line workers sometimes put these where they liked.
Thanks to people like Hal Moloney, James Mentiplay and David Walters for accurate measurements and assistance in this reproduction.
These items should help finalise the restoration of many cars to "As left the Factory" state, and I am extremely pleased with the artwork and quality.
Regards Nick Kounelis (Pvt) or Nick Kounelis Work
---
Item # 21

Townsville P76

$unknown

Sat, 23 Aug 2003

Partly restored P76 for sale
Mike Williamson here in Townsville has decided to sell his partly restored P76.
Motor runs, most of the body has been cleaned, repaired, prepped etc.
Mike has all the bits to complete the job but he has just run out of puff and is concentrating on house improvements.

Contact Lisha Qld P76 Club member
---
Item # 22

T Shirts

2nd March 2004

T-SHIRTS SOLD OUT! Further will be made depending on orders recieved.
Please send your size and number of shirts required plus $5 deposit per shirt to:
Mike Clarke
18 Cumberland ave.
Bayswater Vic 3153
or email mclarke6@ozemail.com.au
I am investigating colour options, in the colours of the car so specify:
a) if you want colour/or want black and white.
b) what colour shirt what colour for the design
I envisage the cost per shirt will remain at $20.

Contact Mike Clarke Vic P76 Club member
---
Item # 23

Morris Marina - Quick Sale

$280

Oct, 2004

12/72 model
super coup'e
1500 4cyl
4 spd man
iceania tan (i think thats how its spelt)
runs well
unreg since july
minor work for r.w.c. (will most probaly do this work myself)
good cond
looking for $280 neg
---
Item # 24

Marina rolling body

2nd Feb, 2004

Blue Leyland Marina rolling body for sale. $200.00
Contact Darren 07 32855539 after hours
---
This web site may contain Copyright material. All Rights Reserved.
If you find any problems with the site, please email us at: Qld P76 Owners Club

Web Site Maintained by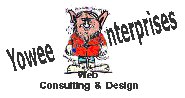 Oct, 2005